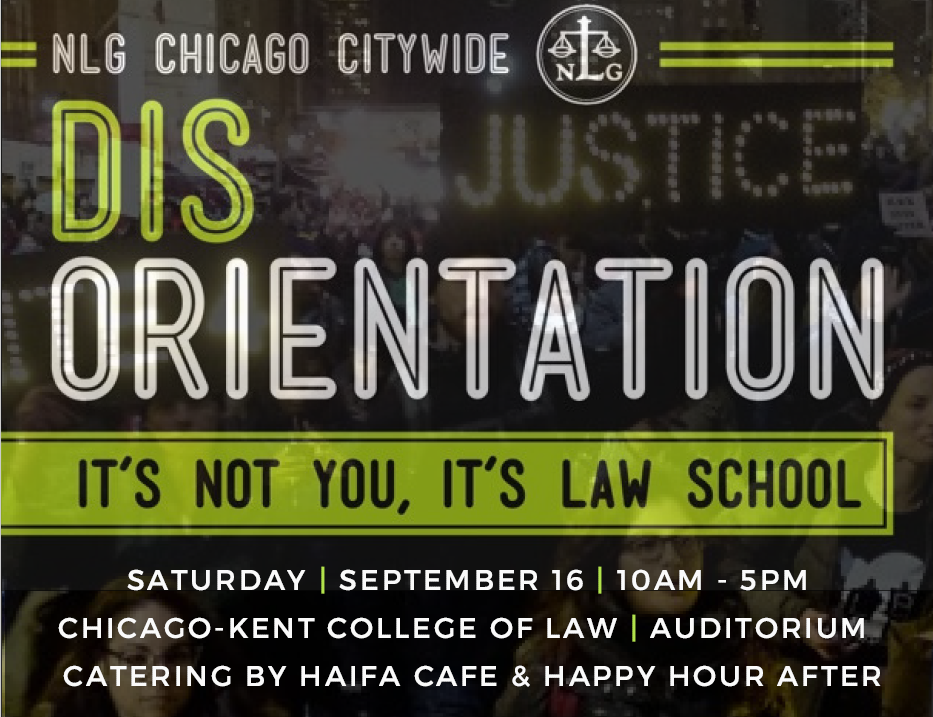 Dis-Orientation is an annual city-wide retreat for law students held by the National Lawyers Guild of Chicago. This year, Dis-Orientation was hosted by Chicago-Kent College of Law Chapter. The speakers for this year were lawyers and organizers with People's Law Office, Chicago Community Bond Fund, Community Activism Law Alliance, First Defense Legal Aid, Uptown People's Law Center, and other organizations.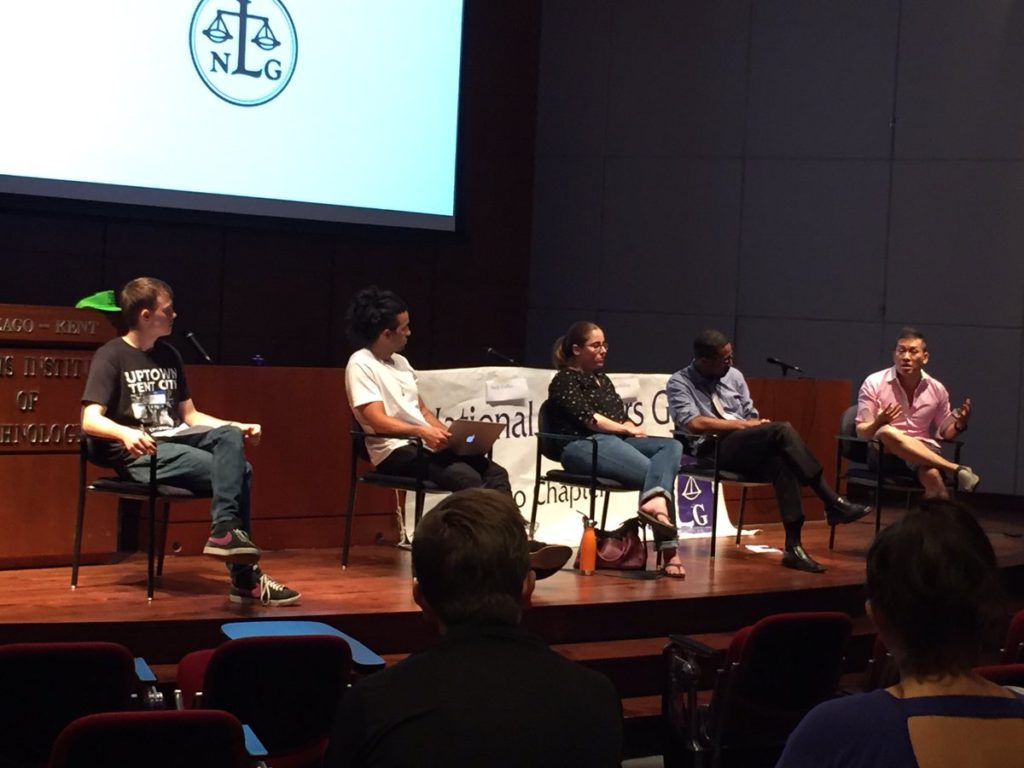 Timothy Rose of People's Response Team, Emily Coffey and Quinn Rallins of the Shriver Center, and Lam Ho of CALA speak what law in action looks like.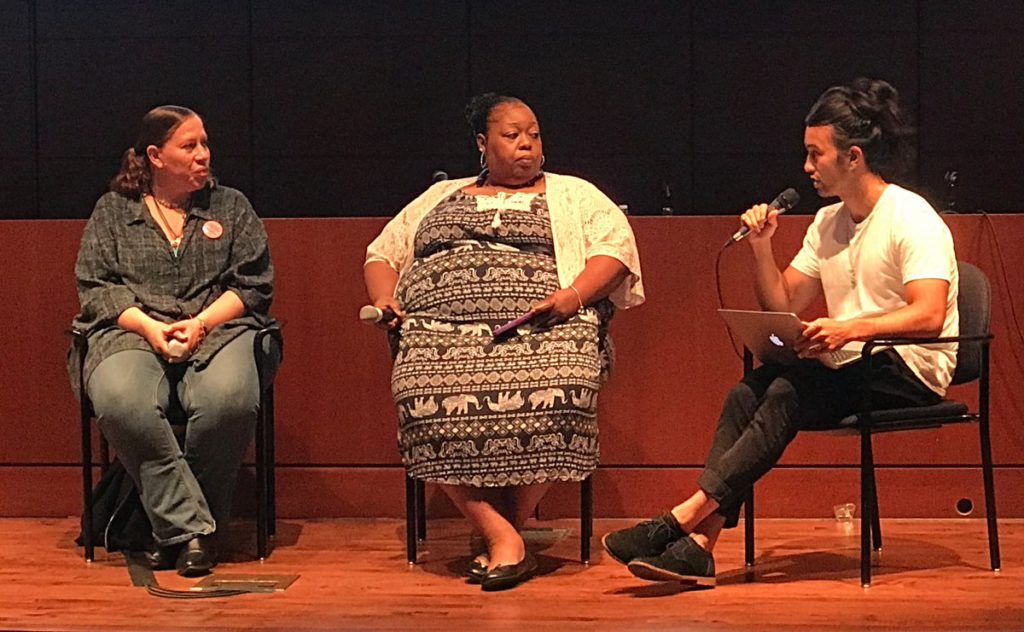 Lavette Mayes of CCBF and Monica Crosby of UPLC explained what lawyers need to do to be accountable to oppressed communities and liberation movements.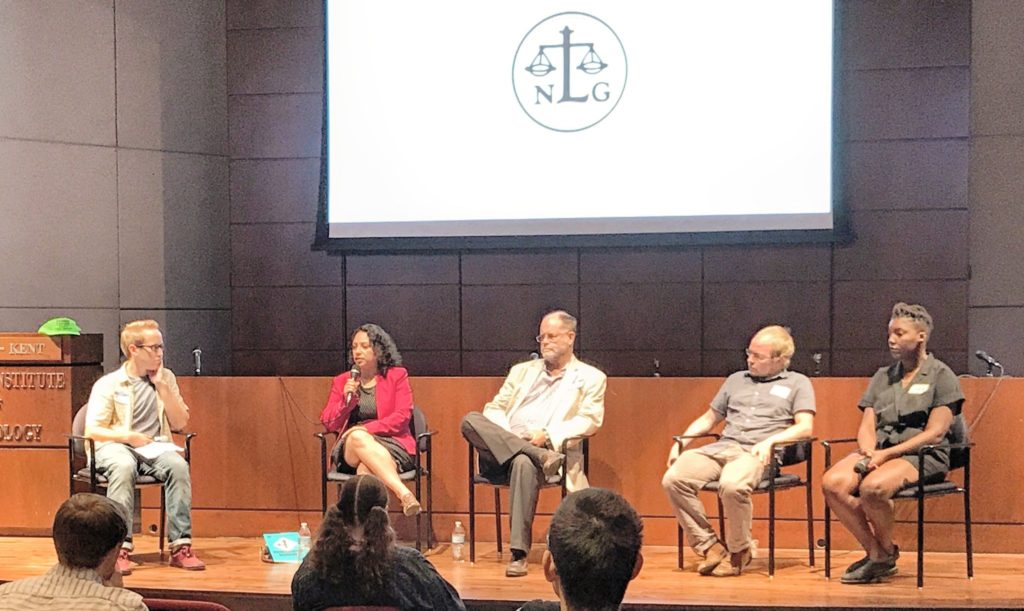 The panel on the role of policy was led by Lilian Jimenez, Chief of Staff for Commissioner Chuy Garcia, Alan Mills of UPLC, Max Suchan of CCBF and Samoane Williams of Raise the Floor.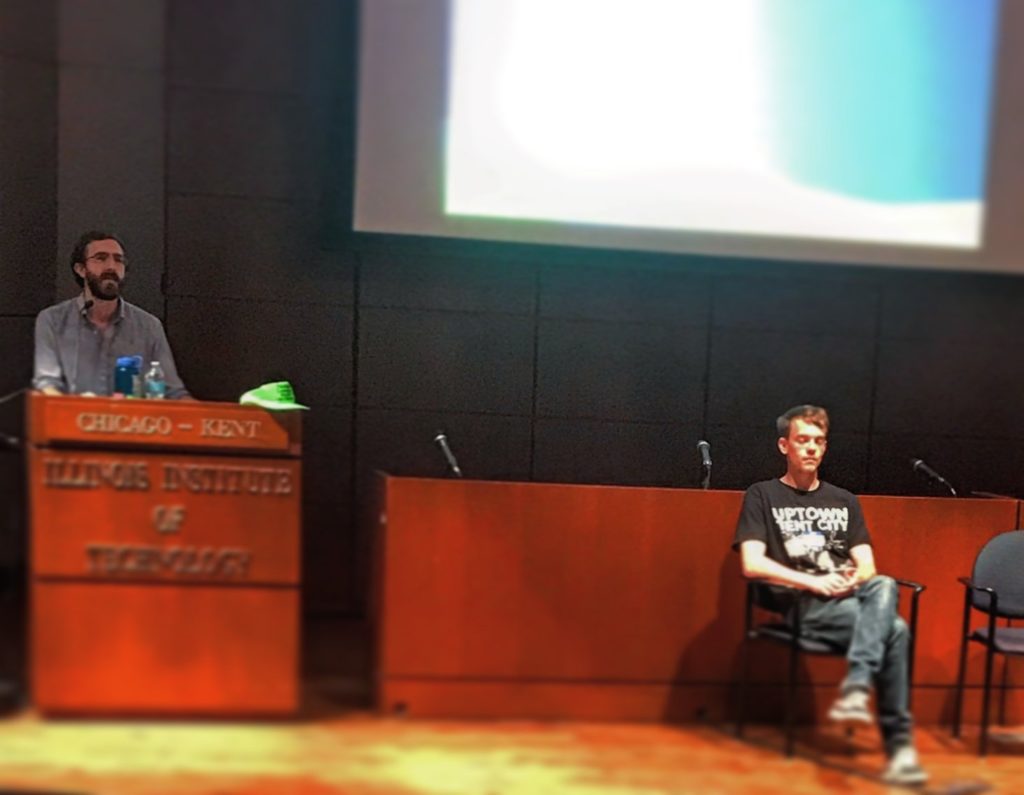 The event was topped off with a Legal Observer training led by two experienced law student LOs from Kent Law School and John Marshall Law School.