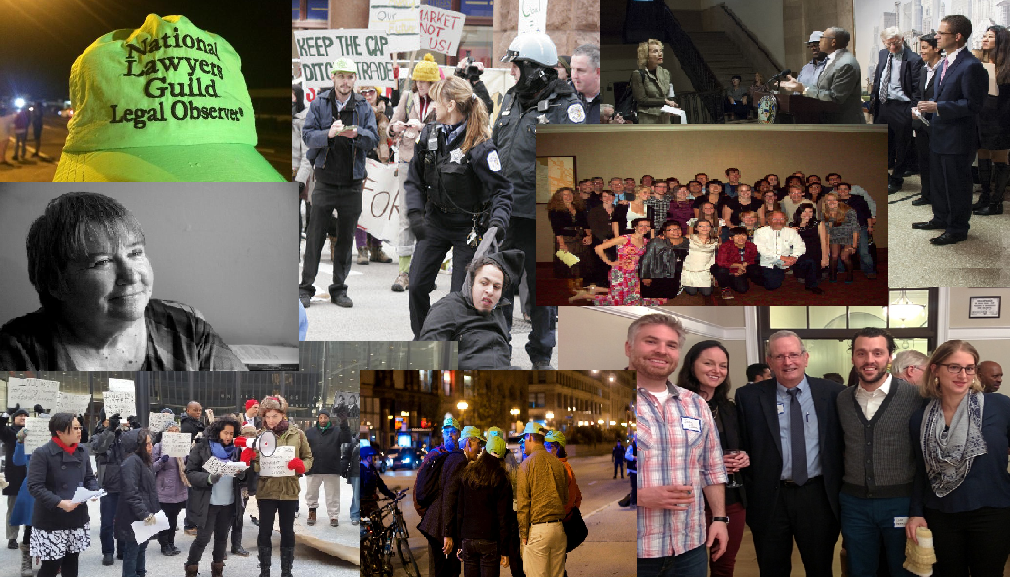 Dear NLG Chicago Members and Friends:
For 80 years, the National Lawyers Guild has led the fight to protect the people's rights. By helping the Guild, you directly aid our legal support in labor struggles, international rights monitoring, mass defense of political speech, rebuffing attacks on immigrants, women, people of color, LGBTQ persons, prisoners, and others facing government and institutional oppression.
Any contributions you make help us support activists against racist policing, defend First Amendment rights and provide us with the resources to respond to protests across the nation.
We need your support to help sustain our work in the streets and in the courtroom!
Gifts to the National Lawyers Guild Chicago are not tax deductible for federal income tax purposes as charitable contributions. If you would like to make a tax-deductible contribution of $100 or more, please donate to the National Lawyers Guild Chicago Foundation by clicking on this link.