NLG Chicago Emergency Response Hotline | 312-913-0039
In response to the September 2010 FBI raids and grand jury subpoenas, and in its continuing effort to defend the right to dissent, the National Lawyers Guild of Chicago is offering several resources for activists.
We have established a Chicago-based NLG emergency response hotline.  The NLG Hotline helps match activists who have been contacted by the FBI with NLG defense attorneys in Chicago who have experience dealing with similar cases.
NLG Chicago Hotline: 312-913-0039
If you know of people who were visited by the FBI, or if you know about FBI visits to neighbors, employers or others, related to this investigation, please contact the NLG Hotline immediately at 312-913-0039.
National NLG Green Scare Hotline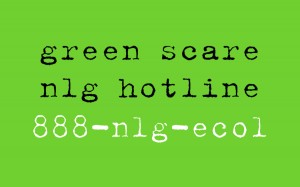 Our "Greenscare Hotline" was created several years ago as a first line of defense for environmental and animal rights activists who have been contacted by the FBI.  Callers are referred to Guild attorneys in their geographic area whose assistance ranges from telephone consultations to direct representation.  The hotline is: 888-NLG-ECOL.
For resources and information about your rights and how to assert them, click here.
Lastly, as always, the NLG Chicago Chapter provides legal observers to monitor police activity and potential infringement of First Amendment rights at local rallies, demonstrations, and direct actions.  To request legal observers, please email chicago.lo.program@gmail.com with information about your planned action.  For more information about our Legal Observer Program and how to request legal observers, click here.