Contact UChicago NLG
To contact the UChicago NLG chapter, send an email to Nebula Li, President: nebula[@]uchicago.edu.
UChicago NLG Board Members
Sandra Barrett,
Chaclyn Hunt,
Robert La Manna,
Nebula Li,
Natalie Shapero,
Nick Steenland,
R. Hallock Svensk,
Cathy Yang
Past Events
September 30, 2010 |  Punishing Protest: Land Reform, Social Movement Criminalization, and the State of the State in Brazil
A discussion with Brazilian Human Rights Attorney Giane Alvarez
Ms. Alvarez became an activist first with the MST and then attended law school. She is part of Rede Social de Justiça e Direitos Humans (Network for Social Justice and Human Rights) which is a leading Brazilian legal/human rights organization. She spoke about how the legal vestiges of the military dictatorship are being used to criminalize social movements such as the MST.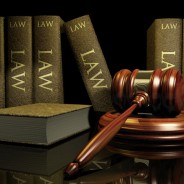 We are currently working on each of the law school chapter's section of the website. When we are finished each law school will be able to post event updates and general information about their school, their board members, and their mission. Visitors will be able to keep track of updates posted from NLG Chicago and each of the individual law school chapters. Stay posted!
read more