Mass Incarceration Symposium Saturday, November 5th, 11:00 a.m. – 3 p.m. At the John Marshall Law School, 315 S. Plymouth Court, Room 420 Agenda: 11 a.m. – 12:30 p.m. – Mandatory Minimum Sentencing Panel Featuring Defense Attorney MiAngel Cody; State's Attorney Steve Rosenblum; and Federal Defender Carol Brook 12:30 p.m. – 1 p.m. – Free Lunch 1 p.m. – 3 p.m. – Prison Conditions Panel Featuring Steven Shobat, Defense Attorney and Professor of Prisoners' Rights; Nathson Fields, who has...
read more
Welcome Back Guilders! We held our first meeting today, and here are the minutes: Disorientation occurring at Loyola Law School, 1-5pm on September 24th.  Go! National Convention – in Philly! In October!  You should go! COINTELPRO Movie Screening – October 7,  at 5243 N. Clark, don't know what time yet. The Law of Prisons Event – a panel discussion on mass incarceration, prisoners' rights, etc.  Possibly first week of Nov. or late October.  Need to start planning! Prisoners' book drive will be the...
read more
Hi everyone! The new Board for 2011 is: President – Katie Gaughan Vice President – Diane O'Connell Secretary – Shannon O'Keefe Contact us: jmls.nlg@gmail.com
read more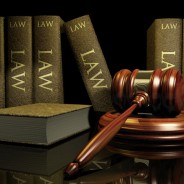 We are currently working on each of the law school chapter's section of the website. When we are finished each law school will be able to post event updates and general information about their school, their board members, and their mission. Visitors will be able to keep track of updates posted from NLG Chicago and each of the individual law school chapters. Stay posted!
read more