Odette Wilkens of the Equal Justice Alliance will speak at Chicago-Kent College of Law about the Animal Enterprise Terrorism Act. Passed by Congress in November 2006, the AETA is aimed at suppressing speech and advocacy surrounding certain industries by criminalizing First Amendment-protected activities such as protests, boycotts, picketing and whistle-blowing. The statute punishes anyone found to have caused the loss of property or profits by a business or other institution that uses or sells animals (or animal products), or has "a...
read more
GENERAL MEETING   CHICAGO-KENT NATIONAL LAWYERS GUILD SEPT 15TH|6:00PM|Room 570 followed by: Social at Haymarket Pub & Brewery 737 West Randolph (Randolph & Halsted)   Join us, Save your lefty-bleeding heart from law school! Participate in organizing and planning this year's events Get Information on the NLG-Chicago's Law School Dis-Orientation Become your Section's 1L...
read more
On Tuesday August 30th Harvard Law Professor Gabriella Blum, along with her colleague Philip Heymann, is this year's winner of the 2010 Palmer Prize, which we annually award for the best writing on civil liberties during the prior year. At 12:00 in the courtroom, the authors will present their book, Laws, Outlaws, and Terrorists: Lessons from the War on Terrorism. Professors Blum and Heymann reject the argument that traditional American values embodied in domestic and international law can be ignored in any sustainable effort to keep the...
read more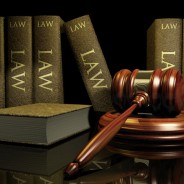 We are currently working on each of the law school chapter's section of the website. When we are finished each law school will be able to post event updates and general information about their school, their board members, and their mission. Visitors will be able to keep track of updates posted from NLG Chicago and each of the individual law school chapters. Stay posted!
read more