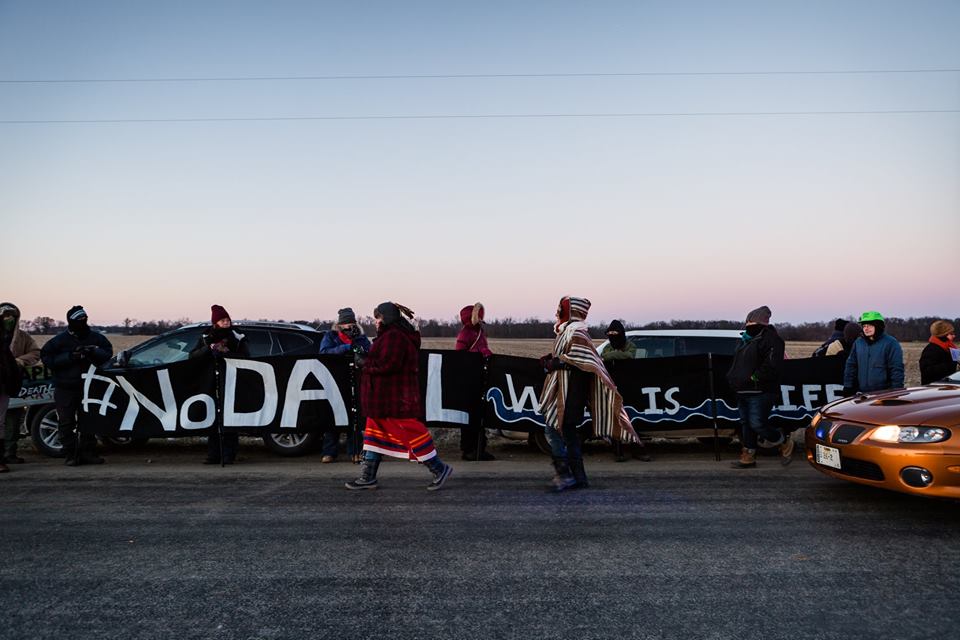 Earlier this month, two NLG Chicago Legal Observer Program volunteers were proud to support leaders from the American Indian Center – Chicago and others in saying #noDAPL in Illinois! The pipeline is not yet complete in Illinois. Here is an article about the two arrests that occurred at that protest in Southern Illinois.
You can read more about it, here.
Photo by Adam Blaszkiewicz Photography.