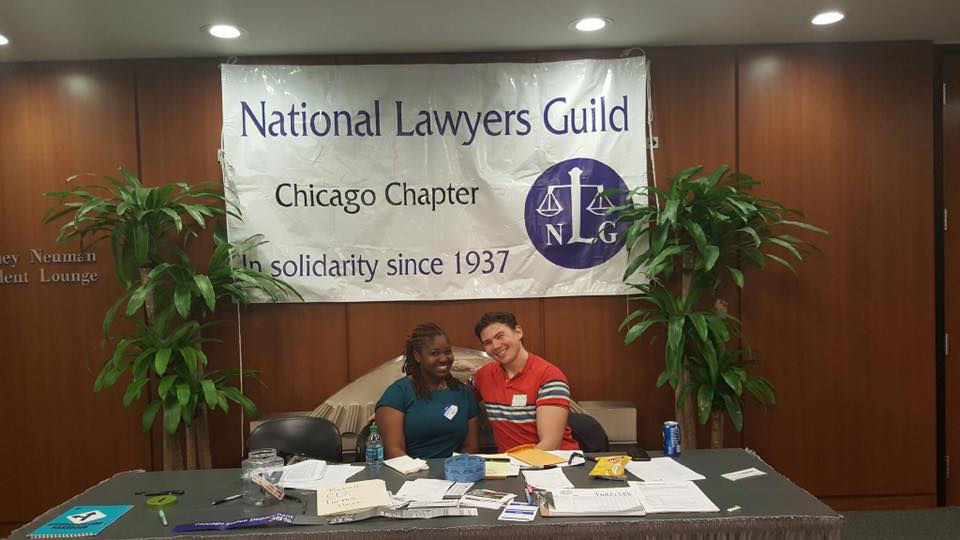 On behalf of the NLG Chicago board members and staff, thank you to our attendees, planning committee, and sponsors for making this years Midwest Conference a success!
Michael Deutsch of People's Law gave the opening keynote address Saturday night. During his address, he described his first trial, defending the Black Panthers in Carbondale, IL. He won that case – not guilty on 47 counts. Deutsch shared his next principle of putting "the State on trial. Raise the political nature of the case at every step in the case."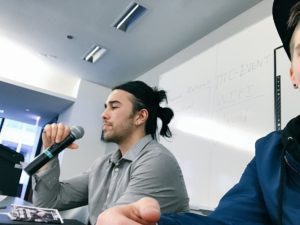 Timothy Rose, of Peoples Response Team, along with Debbie Southorn, from American Friends Service Committee, gave a panel on organizers and lawyers who have played a role in campaigns confronting racist policing.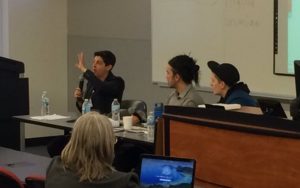 They talked about "copwatch" training and the work of Protect Rogers Park. Southorn recommends The Reader's article for more info. The moderator, Joey Mogul of People's Law, encourages everyone to read the forthcoming book "Invisible No More".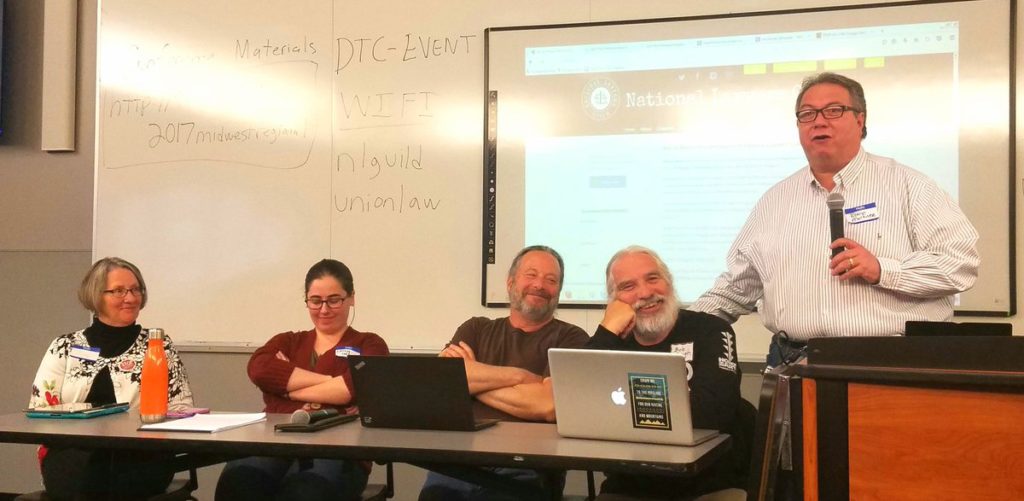 This year's impressive environmental justice panel included Emily Coffey from the Shriver Center, and Bob Gough, Bruce Ellison, Carolyn Raffensperger from the Water Protector Legal Collective. The panel was moderated by Robin Martinez, a board member of the Heartland Conservation Alliance. Emily Coffey shared the story of East Chicago lead contamination harming low-income residents, which you can read more about in this Chicago Tribune article.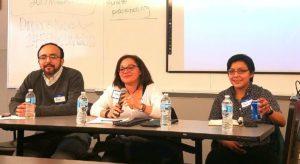 Another important panel this year was the "Community Responses to the Targeting of Immigrant Communities" panel which consisted of Mony Ruiz-Velasco the executive director of PASO Action, Reyna Wences of OCAD, Ana Guajardo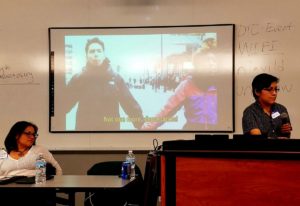 founder of Immigrants Workers' Project, and was moderated by? Lilian Jiménez Policy Director for 7th District Commissioner Chuy García. Reyna Wences described OCAD's collaboration BYP100, Arab American Action Network, Asian Americans Advancing Justice & others to expand the concept of sanctuary.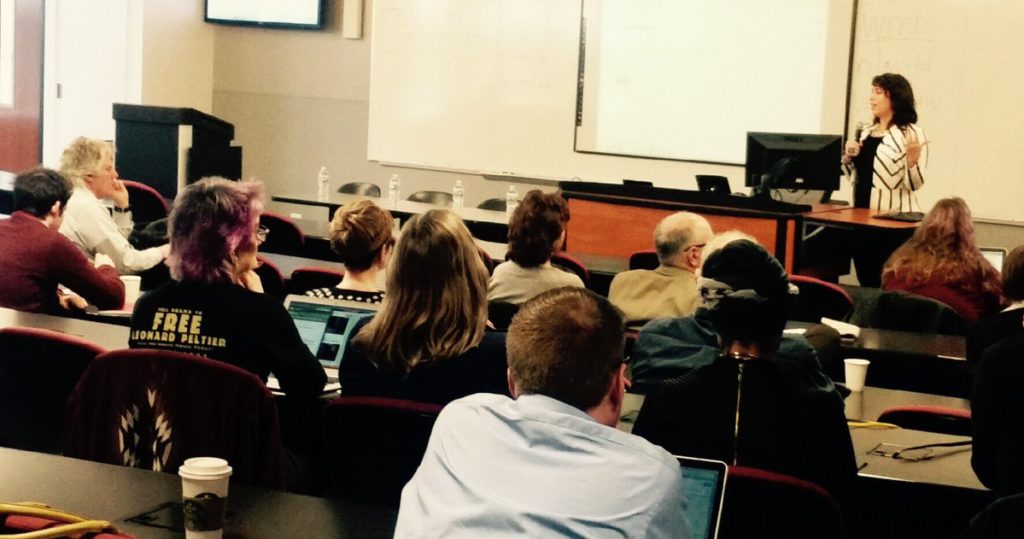 National Lawyers Guild president Natasha Lycia Bannan gave a talk about movement lawyering, militarized policing, Water Protectors and immigrant defense in Chicago.
The evening dinner and celebration was at Nellie's Puerto Rican Restaurant. Jan Susler and Jose Lopez spoke of Oscar Lopez's return to Paseo Boricua next month.