Arthur Kinoy (September 20, 1920 – September 19, 2003), was an American attorney and progressive civil rights leader. He served as a professor of law at the Rutgers School of Law–Newark from 1964 to 1991.
Kinoy took an active part in the defense of Ethel and Julius Rosenberg from 1951, who were convicted of atomic espionage. During the 1950s and 1960s, Kinoy represented persons called to hearings of the House Committee on Un-American Activities; in 1966 he was officially removed from a hearing by Senator Eastland, its chair, and subsequently convicted of disorderly conduct. In 1968, the U.S. Court of Appeals overturned the conviction. In 1964, at the height of the Civil Rights Movement activities in the South to end disenfranchisement and segregation, he participated in a conference sponsored by the National Lawyers Guild's Committee for Legal Assistance in the South. It briefed attorneys on legal problems confronting civil rights demonstrators in Mississippi, where state and local governments resisted change. He and his partner, William Kunstler, were two of the most prominent attorneys during the 1960s to handle civil rights cases in the South.
Mr. Kinoy was involved in a number of landmark legal verdicts. In 1965, he successfully argued the case of Dombrowski v. Pfister before the Supreme Court, which empowered federal district court judges to stop enforcement of laws that had 'a chilling effect' on free speech. In a subsequent case, Dombrowski v. Senator Eastland, he established that the Counsel of the Senate Internal Security Committee was not immune from suits for violations of citizens' civil rights. In 1972, the Supreme Court upheld his contention that President Richard M. Nixon had no 'inherent power' to wiretap domestic political organizations.
You can also watch an excellent interview of Kinoy, hosted by the Film Archive.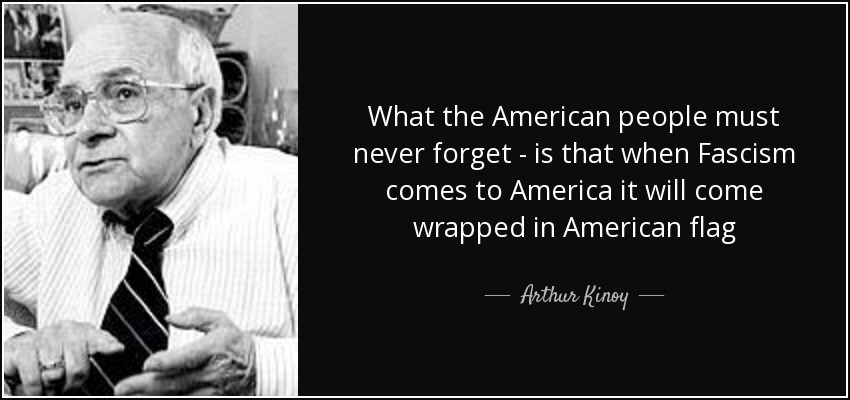 We honor and remember Arthur Kinoy for his visionary leadership. His stalwart defense of free speech, and his commitment to the rights of oppressed people, is an inspiration to all of us in the Guild. We thank him for passing on the torch to a whole new generation of people's lawyers during his years as a professor.
With your help, we can build the next generation of people's lawyers. For our 80th Anniversary, show your support for the Guild by buying a ticket and becoming a sponsor!