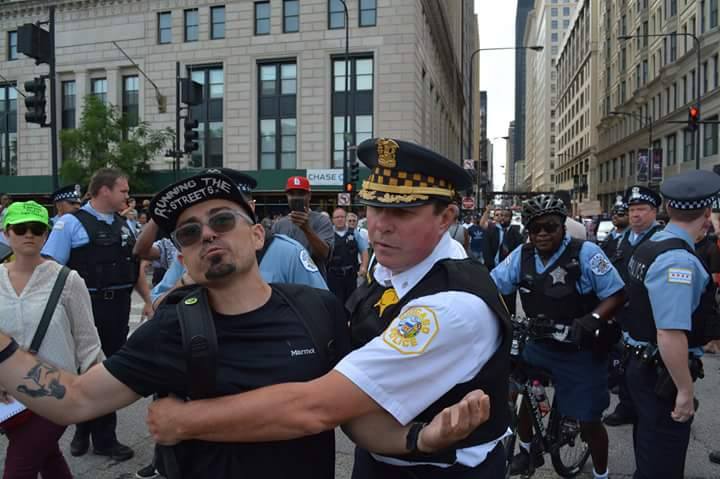 You are invited to attend 
NLG Chicago
's next Legal Observer training on
Sunday, August 21, 2016
. Please share this invitation with your networks. More information and a link to required registration is below.
Legal Observers are volunteers who attend progressive political protests and actions in order to monitor, document, and hopefully deter police and government misconduct. In Chicago, Legal Observers ("LOs") have supported the #BlackLivesMatter demonstrations, movements against public school and mental health clinic closures, environmental movements, and many, many more. More information on the national program can be found 
here
. If you are interested in becoming an LO and lending your eyes and ears to the support of Chicago's activists, please register to attend and join us.
West Side Justice Center
601 S. California Ave
Chicago, IL
All attendees must register here before 4:30pm on 

Friday, August 19

.
This interactive LO training is Chicago specific and includes information on Illinois and Chicago laws and law enforcement strategies. We will discuss strategies for effective legal observing, including as preparation for subsequent criminal and civil cases. All LOs who volunteer in Chicago must receive this training.
PLEASE NOTE: We are now training LOs who are not already involved in legal work. All LOs work under the supervision of a National Lawyers Guild affiliated attorney, and all notes or other information from events is privileged and confidential. Many more details about the role of Legal Observers can be found in the NLG 
Legal Observer Handbook
.
You can contact us at this email address (
chicago.lo.program@gmail.com
) with any questions. If you cannot attend this weekend but would like to be informed of future trainings, please let us know that.
Please share this invitation with others who may be interested!
Best,
Sharlyn and Max
(A couple of your Chicago Legal Observer Program Co-Coordinators)