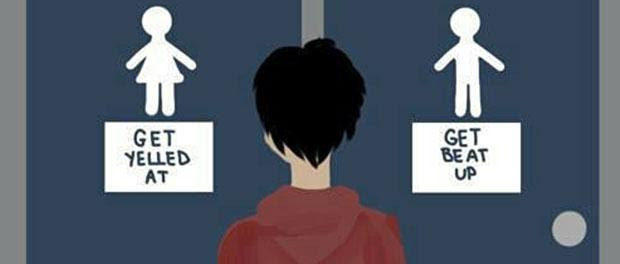 The DePaul Law School chapter of the NLG hosted a lunchtime panel on November 14, 2016 about the recent "bathroom bills". In the past year, a wave of states have followed North Carolina in proposing or passing legislation that restricts transgender people's access to public bathrooms, spurring a national debate about privacy, gender norms, and trans inclusion. Transgender activists have been fighting back against these "bathroom bills" as an issue of fundamental dignity, safety, and Constitutional rights. Join us for a lunchtime conversation about the legal landscape surrounding bathrooms both locally and nationally, and action steps for making bathrooms more inclusive.
The panelists were: Crispin Torres (Community Educator, Lambda Legal), Tanvi Sheth, (Staff Attorney and Board Member, Transformative Justice Law Project of Illinois), and Katy Weseman (Director, Center for Identity and Inclusion, DePaul University).
The event was supported by: DePaul University College of Law NLG, CPIL, OUTlaws, PILA.